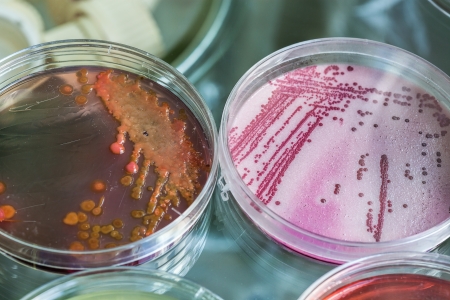 Legionella pneumophila, the bacteria that causes Legionnaires' disease, occurs naturally within water and therefore all buildings with a water supply can present a risk to the occupants.
The HSE Approved Code of Practice L8 'the control of Legionella bacteria in water systems' and BS 8580:2010 'Water quality – Risk assessments for Legionella control – Code of practice' provide specific guidance on the best ways to reduce the risk to the building occupants – a message that is reinforced in the Health and Safety at Work etc. Act 1974.
Our tailored Legionella control programmes have been developed in accordance with this legislation, ensuring all our clients receive the most up to date advice and service.
Our Legionella Bacteria Approach
Enviroteam Services Ltd  approaches the control of Legionella bacteria through a meticulous four stage approach; firstly assessing any potential risks there may be, rectifying any immediate or significant risk areas, ongoing monitoring and sampling and finally any evaluation to ensure the systems are working.
The combination of this thorough approach and proactive management makes our Legionella control process extremely effective, thus minimising the risk to the building occupants and ensuring the building adheres to the current legislation.
Our 4 Steps
1. Risk Assessment
The HSE ACOP L8 and BS 8580 state that every building should have a suitable and sufficient risk Legionella assessment undertaken.
The first step to any water hygiene control programme is to undertake a risk assessment to establish the current site condition and highlight any existing potential risk areas.
The Legionella risk assessment will look at all aspects of a buildings water services and record the findings with detailed notes, including schematic diagrams and photographic records.
Finally, the risk assessment will provide straight forward recommendations on what actions need to be taken to reduce the risk and ensure compliance with water regulations.
2.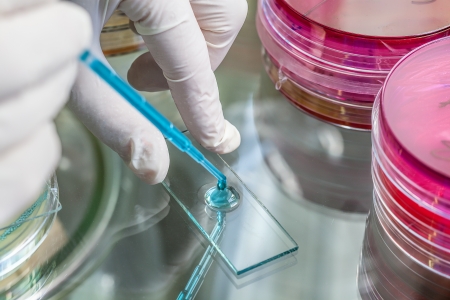 Remedial Works
Once the risk assessment has been completed, there may be some items of remedial works which will require attention.
This could include the removal of deadlegs, cold water storage tank upgrades or removal of old items of plant.
We at Enviroteam Services Ltd can undertake most of these tasks for you using our own, fully qualified engineers, who specialise in the many fields of knowledge that are needed to understand a typical water system design.
3. Ongoing Monitoring
An integral part of the ACOP's requirements is the need to undertake regular monitoring and checks on the systems to ensure that they are operating within the guideline parameters.
By using the information gained during the Legionella risk assessment process, we can firstly design a bespoke monitoring and testing regime based upon the guideline parameters laid out in ACOP L8.
A site specific water hygiene log book can then be instigated which can be used to record and collate all of the information relating to water hygiene. The upkeep of this log book will ensure your total compliance with current legislation and guidance.
4. Evaluation
Often undertaken on an annual basis, the evaluation of any water Legionella control programme is essential.
This ensures the systems instigated are working effectively to help reduce the risk of contamination.
This stage provides the opportunity to make any necessary adjustments to the control parameters to ensure total compliance.
---
Make Contact
Please click here to email us, or call either 01698 642 643 or 07715 554 820.  Our opening hours are Monday – Friday 09:00 – 17:00 hrs.